Meant For You
by
Sherilee Gray
Series:
Rocktown Ink #3
Published by
Sherilee Gray
on 30th October 2019
Pages:
172
Buy on Amazon
Goodreads
At twelve years old, I was torn from my family.

At fourteen I met her: my reason to draw breath.

One look into Everly Williams's big brown eyes and I knew I'd do anything to protect her. And for eight years I did. She was my world. My best friend.

But afraid I'd lose her, I held on too tight. Became a dark cloud blocking her sun. So I did what I needed to, and walked away. I hurt us both.

Now I'm home, and need Everly back in my life. Only everything is different. We're different. My body burns for her when she's near. And after one explosive kiss, I know she feels it too. I'll do whatever it takes to earn her trust again.

Because I don't want what we had before. I want it all...for a lifetime.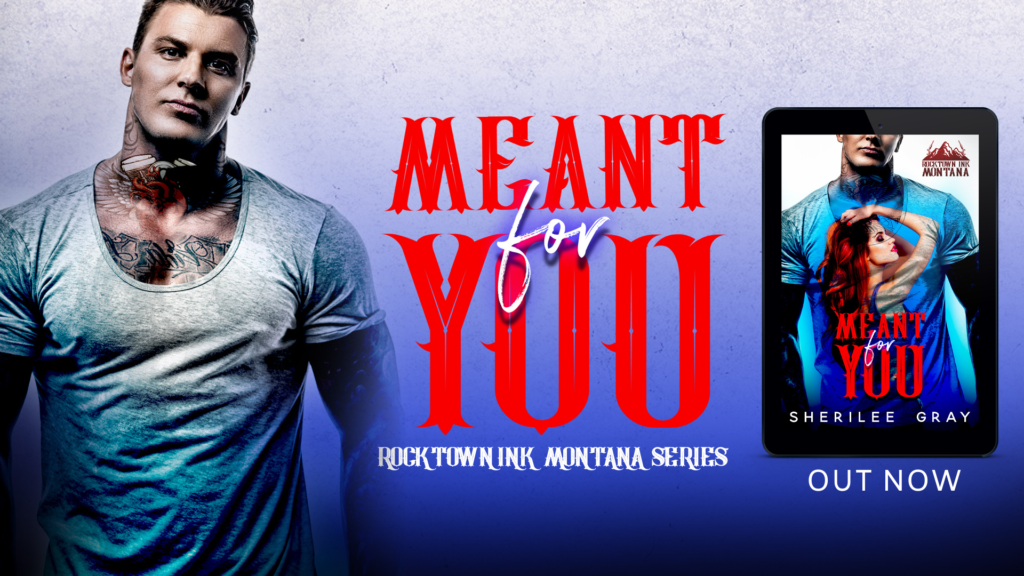 🔥🔥 HOT NEW RELEASE 🔥🔥
Meant for You by Sherilee Gray is LIVE! #OneClick today!!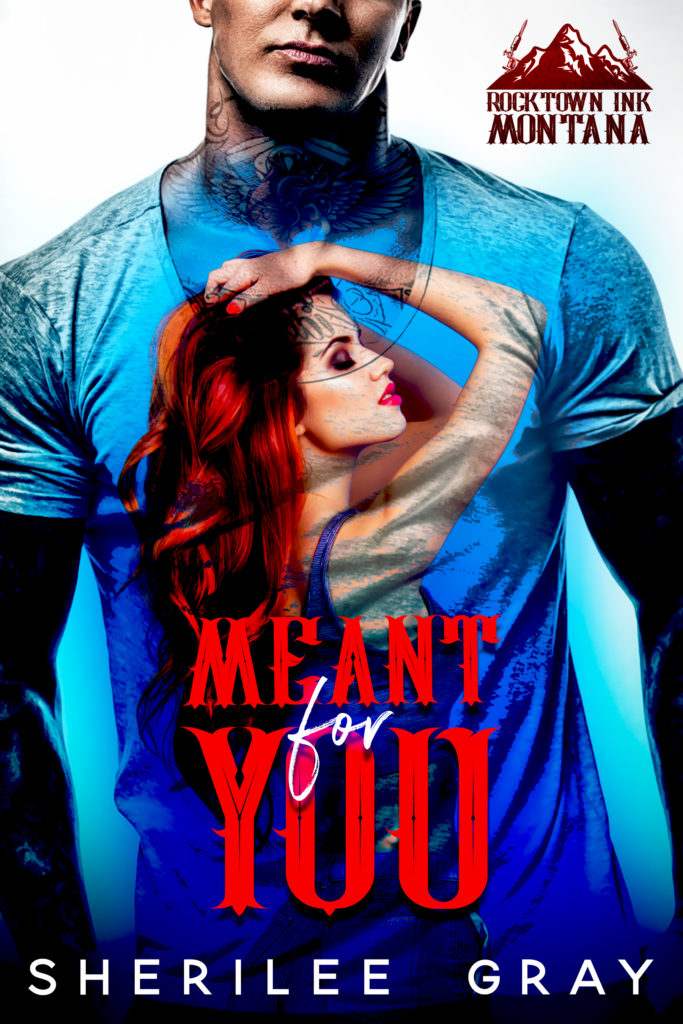 Add to your Goodreads TBR: http://bit.ly/2LR7JiX
PURCHASE LINKS
Amazon: https://amzn.to/33d3tjT
Amazon UK: https://amzn.to/322v07z
Amazon CA: https://amzn.to/2ALNddd
Amazon AU: https://amzn.to/2LPEn4A
Kobo: http://bit.ly/2IqRV4E
Apple books: https://apple.co/31Vbo4U
GIVEAWAY
To celebrate the release of Meant for You, Sherilee Gray is giving away a $25 Amazon gift card. Head to her Facebook page to enter: https://www.facebook.com/SherileeGrayAuthor/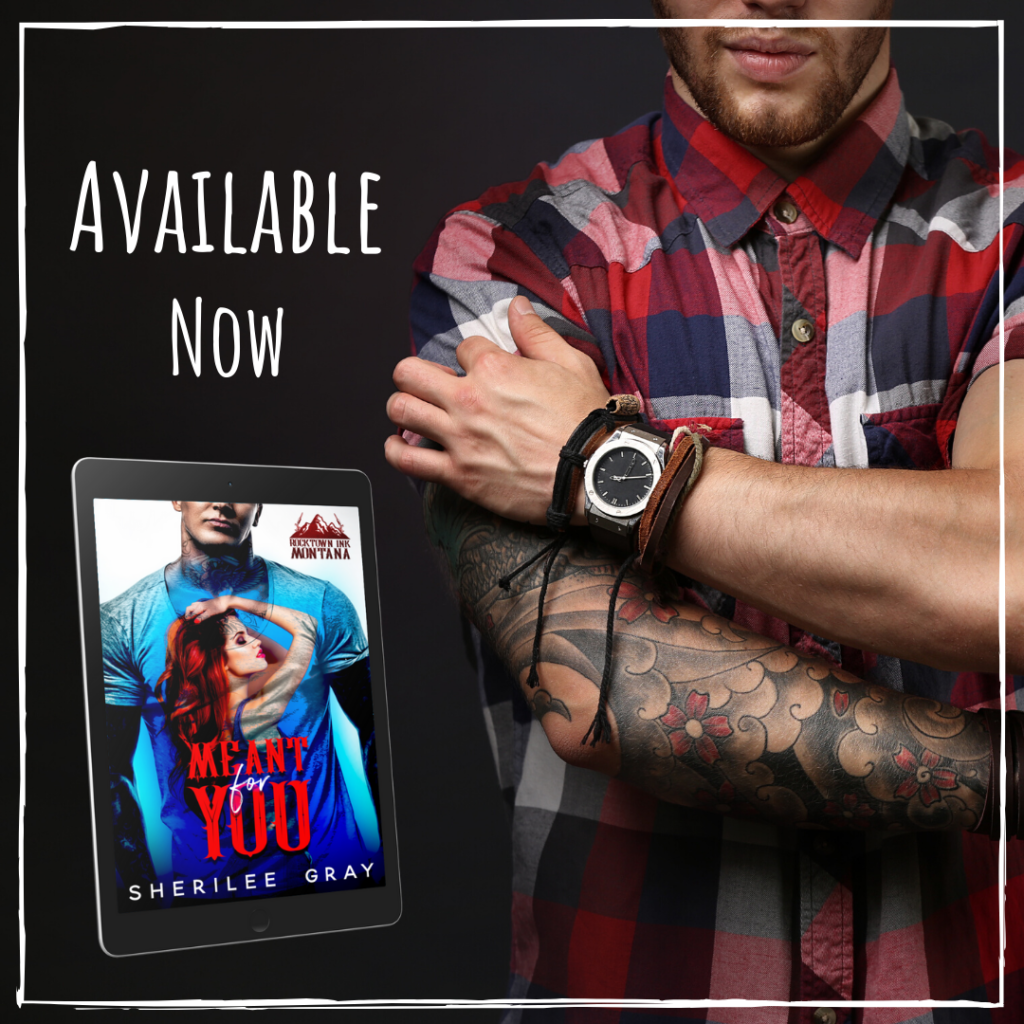 ABOUT THE AUTHOR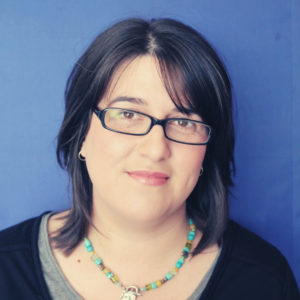 Sherilee Gray is a kiwi girl and lives in beautiful New Zealand with her husband and their two children. When she isn't writing sexy, edgy contemporary and paranormal romance, searching for her next alpha hero on Pinterest, or fueling her voracious book addiction, she can be found dreaming of far off places with a mug of tea in one hand and a bar of Cadburys Rocky Road chocolate in the other.
AUTHOR LINKS
Facebook: https://www.facebook.com/SherileeGrayAuthor/
Instagram: https://www.instagram.com/sherileegrayauthor/
Pinterest: https://pin.it/mkgldpbpsnlvkc
Twitter: https://twitter.com/Sherilee_Gray
Website: https://www.sherileegray.com
---
Sherilee Gray's 'Meant for You' was a read that I'd assumed would take up the star-crossed lovers sort of trope, given what went down between them in the previous book. But the direction this took—that made this more a friends-to-lovers romance was something that surprised and well, sort of disappointed me, only because it didn't seem to have the impact of a reunion that could have been more heartrending.
As a result, I'm a little mixed about this book (despite its steamy sexy times).
Still, 'Meant For You' is an exercise in grovelling and it's here that Gray highlights what happened previously (so no prior knowledge is needed) when Dane finally returned to town after forcibly cutting himself off from everyone, including his best friend Everly. With his return however, came the complications of breaking the friendship protocol and an unexpected attraction that sprang up seemingly out of nowhere.
Gray is adamant that both Dane and Everly weren't supposed to be anything more to each other than best friends up until a certain point in the book—which gave leeway to both characters to be with others during their separation. But this switch from best friends and protector to a romantic interest however, was less than convincing for me, like a switch that flipped suddenly only because Dane's remorse and his sudden inability to see past Everly's revealing clothes as he tried to repair their broken friendship.
The protagonists of this series tended to merge together at times and Dane wasn't too different in this respect: the protectiveness, the obsession and the general transformation to caveman when he finally decided that Everly meant the world to him. Yet his impulsiveness, his tendency to fly off the handle at the slightest provocation and his self-absorption didn't exactly make him that much of a likeable protagonist, while I also thought Everly caved a little too easily to what Dane wanted.
I wish I could have liked this more, but the caveat is that I had certain expectations and hopes after reading the last book in the series in seeing how Dane/Everly's story would go down…all of which were not quite met. The long and short of it is, Gray simply took a different route to their HEA and it wasn't quite done in the way I'd hoped.