Goodbye Paradise by Sarina Bowen
Series: Hello Goodbye #1
Published by Sarina Bowen on March 21st 2017
Pages: 223
Buy on Amazon
Goodreads

In Paradise, there is no television. No fast food. Just long hours of farm work and prayer on a dusty Wyoming ranch, and nights in a crowded bunkhouse. The boys of the Compound are kept far from the sinners' world.

But Joshua doesn't need temptation to sin. His whole life, he's wanted his best friend, Caleb. By day they work side by side. Only when Josh closes his eyes at night can they be together the way he craves.

It can never be. And his survival depends on keeping his terrible desires secret.

Caleb has always protected Josh against the worst of the bullying at the Compound. But he has secrets of his own, and a plan to get away — until it all backfires.

Josh finds himself homeless in a world that doesn't want him. Can Caleb find him in time? And will they find a place of safety, where he can admit to Josh how he really feels?
I'm not a constant reader of M/M romance books, but thanks to Sarina Bowen's mind-blowing introduction to them with 'Him' and 'Us', I'd be the first to raise my hand for the ARC if Bowen does any more of these. It's her excellent exploration of gender preferences and stereotypical 'gendered' behaviours—whether learned or not—that made me want to get straight into 'Goodbye Paradise' and nowhere do these issues show up best than in her M/M books.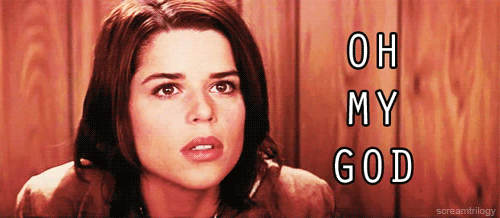 As I suspected, 'Goodbye Paradise' didn't disappoint at all, following the journey of 2 boys (who'd been best friends in a polygamist cult from the time they were born) over a period of a year or so as they grew into their own identities and come to terms with their sexuality. Josh/Caleb are striking from the very start with distinct and unique voices that show the extent of their 'worldliness' and their naïveté, but also their bond that only got stronger with time. Along with the kind-heartedness of strangers and family along the way, both Josh and Caleb found more confidence in themselves as time went on as they learned what living outside the cult's boundaries really meant. They aren't typical protagonists from a romance novel—which I loved—but rather, sympathetic, well-rounded characters with their own abilities and their own insecurities that, by the time the story comes to an end, could have gone separate ways but yet chose consciously to stay together. Their edgy, growing desire for each other—sometimes sublimated, sometimes not—felt as natural as breathing, and their declarations of love were deeply…humanist, without fanfare but all too real.
'Goodbye Paradise' is in short, calibrated, controlled storytelling done with much panache and aplomb. I loved Bowen's nuanced ways of challenging traditional roles of men/women in households, which was certainty made easier by the strict and hypocritical rules of the cult that Josh and Caleb had to live by. It's also less angsty than I thought it would be (thank god), but no less fulfilling by the time I finished the book—in a single sitting.