Blamed by Edie Harris
Series: Blood Money #1
Published by Carina Press on November 3rd 2014
Pages: 368
Buy on Amazon
Goodreads

Born into a long line of spies, sanctioned killers and covert weapons developers, Beth Faraday carried out her first hit-for-hire when she was still a teenager.
That part of her life—the American spy royalty part—ended one year ago, with a job gone wrong in Afghanistan. The collateral damage she caused with a single shot was unfathomable and, for Beth, unforgivable. She's worked hard to build a new life for herself, far away from the family business.
But someone, somewhere, hasn't forgotten what Beth did in Kabul. And they want revenge.
As the Faraday clan bands together to defend Beth and protect their legacy, Beth is forced to flee her new home with the unlikeliest of allies—MI6 agent Raleigh Vick, the only man she's ever loved. And the one she thought she'd killed in the desert.
Beth Faraday's new life rudely comes to a halt when she learns that a hit has been placed on her, and in a series of not-entirely-believable coincidences, finds out that a man she thought she killed has been a neighbour for the past 6 months. Raleigh Vick however, still isn't all he seems, and the secrets he carries despite his convincing her that he has quit MI6, bring her back to a past that she'd rather not revisit. With flashbacks peppering the chapters, we learn of Vick's and Beth's long history together and the depth of their utter devotion to each other that Edie Harris so emphatically writes into those years.
I loved Ms. Harris's portrayal of Beth's strength of character, her confidence in her feelings for Vick as well as her writing of Vick's unwavering love for her. If Beth is monumental enough to be a heroine who struggles for redemption of her actions, it is equally atypical of a hero to be so hung up on the heroine (and vice versa) for a decade – and staying faithful to the idea of her. In what might be construed as obsession, I prefer to think of extreme loyalty and devotion, qualities that very few characters I know can match, which clearly makes Vick's final betrayal all the much harder to take. Yet in those moments, we're also privy to his anguish and the fear of being truly redundant to her without the identities he'd built himself around for so long. The element of unpredictability however, was ever present and I enjoyed the complexity of character that both Beth and Vick seemed to show right up to the very end.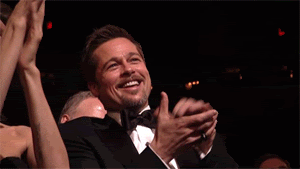 With sleek and occasionally poetic prose, 'Blamed' unfurls in a series of passionate, steamy sensuality, non-stop action and continuing intrigue and it's already leaving me in tatters for the sequel. Tobias Faraday in particular, grew in such stature that I'm now aching for his and Chandler's story even more…if that's even possible.